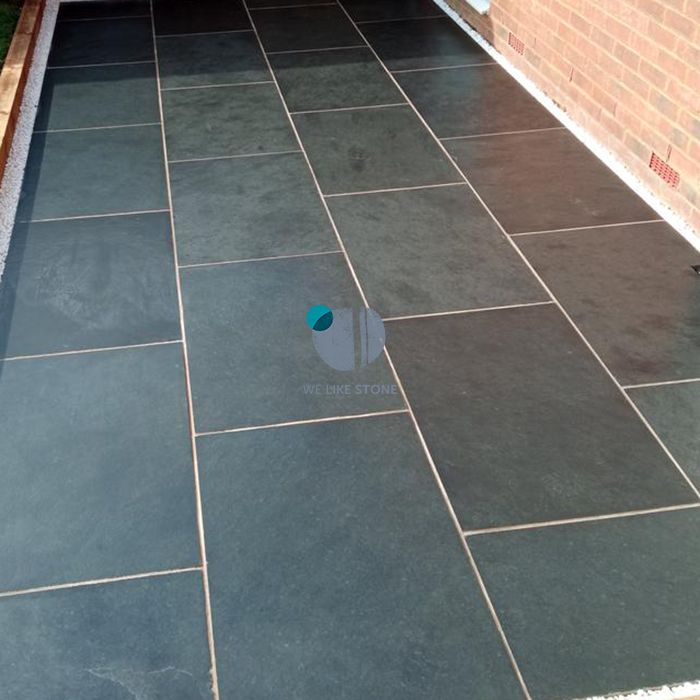 Slate patio tiles make an excellent choice for indoor flooring, providing a rustic and elegant look. They are suitable for entryways, kitchens, bathrooms, and living areas.
Slate patio tiles are an excellent choice for outdoor patios and driveways. They provide a natural, slip-resistant surface that can withstand varying weather conditions.
For external installation for a durable and stylish driveway or walkway, consider slate patio paving tiles. They offer better aesthetics compared to traditional concrete or asphalt.
Slate patio tiles are also often used around swimming pools due to their non-slip surface and resistance to water and chlorine.
Slate tiles can transform both interior and exterior spaces with their natural beauty, durability, and versatility. Whether you're looking to create an inviting indoor environment or enhance your outdoor living spaces, slate tiles for patio offer a timeless and attractive solution.
Slate is beautiful durable stone that is suitable for any area in your home. We offer a range of colours for you to choose from whether an internal or external installation.
VIEW OUR FULL RANGE BELOW OR SELECT THE DESIRED STONE TYPE