Rustic Sheera Multi Colour Slate Wall & Floor Tiles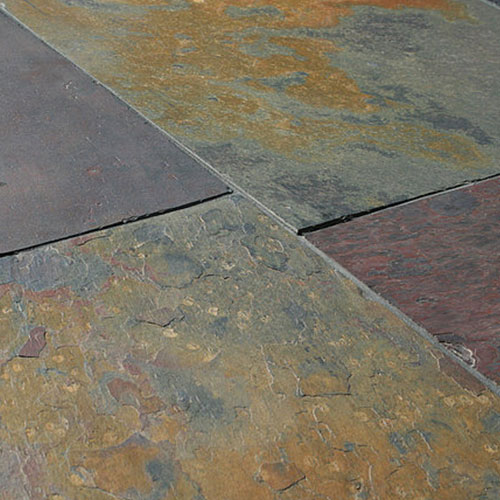 The rich, earthy tones give a stunning, rustic colouring that complements the textured appearance. The tiles have a distinctive look as the variety of colours means no piece is the same. 
Suitable for wall tile or floor tile installation.
Why not compliment the project with our rustic sheera multi colour split face tiles.