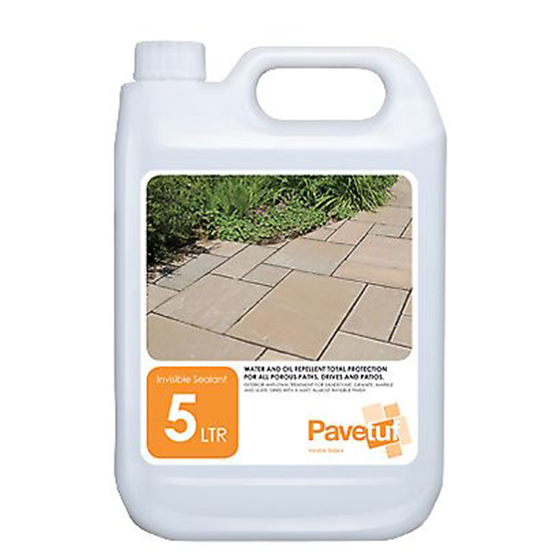 Stone sealant promotes durability and provides greater longevity to your paving stone. Sealed stone will better able to withstand harsh weather conditions, reduces the harmful effects from oil or grease staining and fading of your stone from UV light. 
Satin sealer will leave a sheen on the surface of your paving stone giving the surface extra protection. Satin finish will slightly enhance the colour of your paving stone giving a rich look and  ideal for soft surfaces such as patio and paving slabs. Can be used on all  different type of natural stone material. 
Invincible sealers will provide the same protection like satin sealents only difference the sealer will provide a natural invincible finish.