Limestone Circle Setts Paving Kit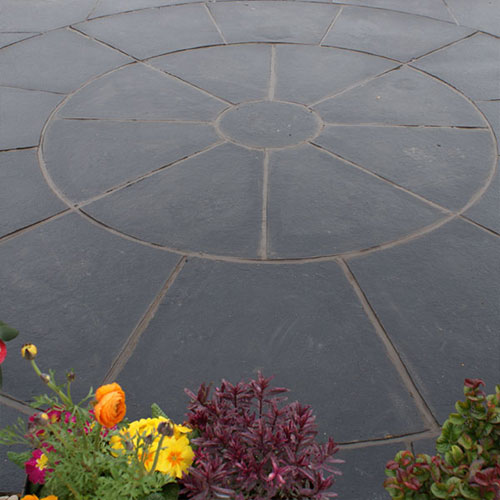 Our high-quality Limestone Circle setts that are cut and shaped into circular patterns for an elegant and unique design. The Limestone setts are precision-cut to ensure a consistent size and shape, making installation easier and more efficient.
The kit contains enough setts to cover a specific area (2.7m diameter with squaring off kit), allowing you to create a circular pattern on your patio or pathway.
Limestone Circle setts paving kit is a durable and long-lasting material, perfect for outdoor use. It is resistant to weathering, making it suitable for all climates. The Circle setts have a cleft textured surface that provides excellent grip, reducing the risk of slipping, especially when wet.
With their natural earthy tones, the Limestone paving kit setts will complement any outdoor space and enhance its aesthetic appeal. Limestone setts are low maintenance and only require occasional cleaning to remove dirt and debris.
The Limestone Circle setts paving kit is a convenient and stylish solution for adding a circular design element to your outdoor space.
We also offer circle sett paving slabs in different sandstone colours including raj green, autumn brown, fossil mint, rippon rose, modak.